Take Care Of Your Back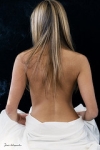 Back is the main support to our spinal cord. If we do not take care of our back, it becomes hard to function and perform our day to day routine. Proper care and exercise helps one to keep the back healthy and in working order. Back pain is a major problem in our society. It is one of the most common ailments a person takes with him to the doctor's chamber. About 3 out of 4 people suffer with back pain. Back pain is often caused due to injuries and lifting heavy material or even sitting in the wrong posture. Physical deficiencies, hazardous work patterns,psychological conditions with stress, physical or medical factors and the lack of physical fitness are some of the factors that contribute to back pain. As the back bears the weight of the entire body, an overweight person feels the strain on the back when they carry extra load. This causes damage to the spinal cord. This Back pain is referred to the stiffness we experience in the back region , that is below the rib cage and above the buttocks. At times it travels to the abdomen if the pain is very severe. No matter how careful we are, an individual does experience back pain at some part of their lives, even if it is once. Times have changed. So have the approaches used to successfully treat and manage back pain. It is challenging for a therapist to provide their patients with the best treatments and information available. For successful outcomes, patient education is very necessary. The key is to provide current and evidence based information on back care, find the cause of the pain and and get it resolved. Therapists diagnose, manage and treat disorders and injuries of the musculoskeletal system and rehabilitate patients. If you suffer from an injury or disease that is affecting the muscles, bones, ligaments, or tendons of your body, it is better to consult a therapist to get correct assessment of the disease.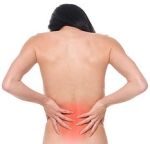 Definition And Description Of Back Care:
here are several approaches used to avoid backaches. Lower back pain is one of the major problems in our society. Over 90% Americans suffer or will suffer from back pain. They spend approximately about five billion dollars for back care annually. Each year about 200,000 surgeries are performed and hundreds of thousands prescriptions are made for medication for back care.
Causes And Risk Factors:
Back pain usually occurs because of handling heavy material on a regular basis, be it jobs that may include the normal activities of the day or in your work place. Sometimes because of the jobs we have, some activities have to be performed so a back pain cannot be avoided. For example, a homemaker is involved in chores, where constant bending and standing is required causes backache. Some of the factors that can induce a backache are sitting in the wrong posture, poor nutrition, lifting heavy objects, sitting for too long or standing for a long period of time. Sleeping in an arched position too induces a back pain. There are generally two types of back pains: one is chronic, which is long term and the other is acute, which is short term.

We normally see that older people suffer from the chronic pain, which is a continuous suffering and long term for which medication is required. The younger generation suffers from the acute pain, which is not a continuous pain but a sudden onset, when stressful activity is involved and when the body gets stressed out. Backache also occurs due to working on the computer for long hours which is very common amongst the younger generation. This affects the upper back portion. People who lift heavy weights tend to have a lower back ache. What is important is that people who suffer from acute backache should take precautions in order to avoid it from becoming chronic. Nerve root pain occurs in maybe 1 out of 20 people. It means that the nerve coming from the spinal cord is pressed or irritated. Due to this factor, there might be leg pain or foot pain along with a backache. A very common example is "Sciatica". Another factor is a slipped disc. The prolapsed part of the disc presses down on a nerve and this causes immense agony on the lower back. Another reason for back pain is arthritis, which is very common among older people. Spondylitis, another form of arthritis is common amongst young people, which causes pain and a stiff back.

Symptoms Of Back Pain:
Sudden spasm of muscles and a sharp pain in the lower back region is the beginning of a backache syndrome. If the injury is severe, then the pain spreads to the lower abdomen, that is the frontal region. In some cases, the pain might be due to an over-stretch of a muscle or ligament. It is not necessary that simple means mild, the pain can be severe. Sometimes the pain spreads from the back region to the buttocks and thighs. The only comfort besides medication is to lie straight without movement. Even a simple cough might ignite the pain.
Back Problems And Exercise

More Back Care