Body Care After 40

Many of the signs of aging are invisible because they occur inside the body and do not cause external changes. Fortunately, if we look after ourselves as we enter our 40's, 50's and 60's, by eating a healthy diet and getting plenty of exercise many age-related changes can be prevented. Now we get to the question as to how do women ensure that they remain healthy even after 40? Well, if women in general have over the years been able to maintain a certain degree of fitness and health, despite the hustle and bustle of daily life, keeping in pace with their lists of never ending chores, duties, responsibilities, etc. then half the battle is won without actually being conscious of it. If you have healthy bones, the chances are that you will have an active and energetic later life. As you age, your mobility and range of movement depends largely on the health of your skeletal system. It is never too late to start looking after the health of your bones and by doing so you can help to prevent a range of problems including osteoporosis, arthritis and back pain. This is when body care after 40 is very necessary for every person.

Maintaining Skeletal System (After 40)

1. Preventing Osteoporosis: When you approach your 30's, your bones gradually start to become brittle, thinner, less dense and more porous. Osteoporosis is characterized by the rapid deterioration of the bones. This loss of bone density accelerates in women after menopause and some women go on to develop osteoporosis. Men too suffer from osteoporosis but it tends to appear later in life. You will notice several people with a hunched appearance and that is due to the compression of the vertebrae in the upper region of the spine. Osteoporosis may result due to lack of sunlight, early menopause, poor diet, high alcohol, eating disorders, overuse of laxatives, coffee or salt intake, digestive problems, lack of weight-bearing exercise, being underweight, etc. In order to avoid this disease and to take care of your body after 40, we should take preventive measures to slow down bone loss as much as possible. Diet is a primary factor to prevent osteoporosis. Calcium is a very important mineral for healthy bones and you should take enough calcium in the diet and make sure that it is absorbed. Almond, diary products, globe artichokes, prunes, parsley, brewer's yeast, pumpkin seeds, cooked dried beans and cabbage are the good sources of calcium. Excessive consumption of caffeine, and foods such as wheatbran, chocolate and rhubarb are bad. Cigarette smoking and excessive alcohol can dramatically increase your risk of suffering from osteoporosis. HRT known as Hormone Replacement Therapy needs to be prescribed and monitored by your medical doctor. This test is taken if you think you have a risk of contracting osteoporosis, and you are postmenopausal. It is a bone density test and lasts a minimum of one year and improves bone density. Exercise protects the skeleton and prevents the progression of osteoporosis. Women of all ages should resort to some sort of exercise. If X rays shows the signs of osteoporosis after menopause, then you should definitely be physically active. Join a gym, do swimming or take long walks. It is said that copper acts as an agent against bone disease as it is absorbed by the skin.


2. Preventing Rheumatoid arthritis: Rheumatoid Arthritis (RA) is a common disorder, stiffness, pain and inflammation in the joints. RA can be chronic or it can flare up and stay for a time and disappear, to appear again. Although the doctors cannot ascertain the precise cause of rheumatoid arthritis, it works automatically where the immune system attacks its own tissues. Initial symptoms like fatigue and fever is followed by stiffness, pain and inflammation in the joints. If left untreated, the joint becomes permanently damaged, leaving resulting in deformity. Rheumatoid Arthritis affects more women than men. Though there is nothing you can do to prevent Rheumatoid Arthritis, you should maintain a healthy diet and ensure you get regular exercise,this will prevent you from the joints to stiffen and prevent you from gaining weight. You should always receive convention medical diagnosis and treatment for rheumatoid arthritis. You may have to go in for joint replacement is the case is severe or immuno-suppressant drugs. Analgesics (pain killers) such as paracetamol helps relieve the pain. Non-steroidal anti-inflammatory drugs like ibuprofen and aspirin are over the counter medicines available over the counter at chemists. Intake of animal fat should be limited. Supplements like multivitamins, vitamin B complex, vitamin C, vitamin E, glucosamine sulphate and zinc are recommended. Swimming can help joint mobility in your body. The affected painful areas can be comforted by giving heat compression.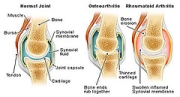 3. Preventing Osteoarthritis: Osteoarthritis can be a genetic disease. It can be present in a person who is overweight or those who put stress on a particular joint routinely. Injury is also a culprit. Osteoarthritis affect the joint of the body, most commonly the hips, hands,fingers, feet and knees. It is caused by the wearing down of the cartilage between these joints and ends of the bones rub together. These bones develop growth know as spurs. The symptoms include joint pains, stiffness in the morning, discomfort, decreases mobility and bony growths develop on the fingers. Too much kneeling may cause osteoarthritis in the knees. There is no definite cure for osteoarthritis. Treatment consists mainly of pain relief, joint replacement surgery. If you are overweight you are very likely to develop osteoarthritis because unnecessary stress is placed on the joints. So preventive care is to maintain a healthy weight or lose weight if it is necessary. A healthy diet with low fat and high in fish oil may also be helpful. Taking an antioxidant supplement can help combat free radical damage to the joints. Taking a daily supplement of gamma-linolenic acid (GLA) is recommended by a dietary therapist. If you are suffering from osteoarthritis, you should avoid carrying heavy bags as it puts stress on the affected joints. Get in touch with a physiotherapist about specific exercises to prevent the muscles from wasting around the affected joints. Swim regularly. Useful complementary treatments that you may wish to try include osteopathy and chiropractic.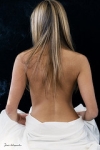 4. Preventing Back Problems: Back pain and injuries are very common in our society. As you grow older, everyday stresses and strains on the spine can result in chronic back problems. Many will undergo surgical procedures. Back problems can make golfing, fishing or even playing with your children very painful. People like labourers, manual workers, office workers, the overweight and the elderly suffer from back pain. Teenagers too suffer from an upper back pain from working on the computer. Back pain is caused by muscle or ligament pull or strain or disc problems. Since back pain is such a common disease, body care after 40 is very necessary to control this situation. If you have a back pain, there are a number of things that you can do to relieve it. A warm bath or hot compress with camomile, eucalyptus, lavender and rosemary essential oils can be used to relieve back pain. Allow up to 8 drops of essential oil per 100 ml of hot water. Soak muslin in the water and oil, squeeze out excess and apply to the back. Place a warm towel over the compress and leave for at least 2 hours. (Too much of eucalyptus oil causes infection, so it should be used sparingly). Lie flat on your back with your knees bent. Apply a cold compress to the affected area. Hot showers may ease the pain. Make sure that your back is supported by your chair and mattress. Always try to sit in the correct posture. You can sleep on your back with pillows beneath your knees or on your side with your knees bent and a pillow between them. Back problems are most commonly caused by lifting heavy objects. Always bend knees and squat then lift the objects keeping it close to your body, that way the weight is on your legs, not on your spine. Keep back straight as you lift. A lower back pain can be cured by lying flat on your back, slowly lifting your knees and clasping them towards you. This exercise will be difficult for an overweight person, so a proper diet has to be followed to lose excess flab from the body.
More Body Care After 40