Body Care Tips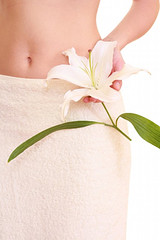 Beauty is a whole body experience - from the de-stressing value of a hot bath to the practicality of hair removal, looking good does not stop at your chin. Therefore, by spending a little time on bodycare every day you will not only create a sense of total well-being but also, in some cases, improve your overall health.
Body Cleasing Tips - Bathing:
Enhance the action of your bath with essential oils. Six drops in the water are enough to make a difference. Try grapefruit, bergamot or lime to energize; clary sage, rosemary or patchouli to soothe your mind; and melissa, lavender or chamomile to send you to sleep. However, if you are pregnant or epileptic, check with your doctor before using any oils.
If you're using essential oils, put them in once you have finished running the water. Close the door and wait two to three minutes before you get in - this helps the oils evaporate into the air and maximizes their powers.
On the other hand, baths that last between 10 and 20 minutes should be avoided, as you actually lose water from the skin while you bathe. This can result in dehydration.
If you are allergic to seafood, skip sea weed baths. If you have sensitive skin, body brushing, salts, essential oils or bath foams are best avoided. If you have any heart or blood pressure problems avoid very hot or cold baths or showers.
You can take cleansing treatments like a sauna. Sweating it out in the sauna is one of the simplest and most effective ways to cleanse your body from within. A good time to take a sauna is after exercise, as the heat can flush out lactic acid from your muscles. Remember to take a cool shower after a sauna and drink lots of water.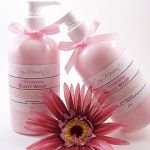 Body Moisturising Tips:

Whether you prefer oil or a lotion, you should add moisture every time you bathe, shower and exfoliate, and regular moisturising will pay off in the form of softer and smoother skin.
A good way to restore moisture to the skin on your body is to add a few drops of oil to your bath water. Do not add more than 10 ml (2 tsp) or your skin will become greasy. Always use oils that are appropriate to your skin type. For dry skin, use avocado, sheat-germ or sesame oil; for normal skin, use almond, apricot, jojoba or Vitamin E rich oil; and for oily skin, use safflower, camelia or calendula oil.
Body Care Tips:
Face And Head Care: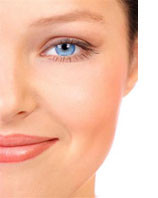 Moisture the area around the eye very carefully, as the skin there is very delicate and can be easily damaged. Your regular moisturiser should be fine for the skin around your eyes, and there probably isn't any need for a separate moisturiser for the eye area.
You can reduce the appearance of swelling and bags under the eyes with anything cool. A cheap but effective treatment is a slice of refrigerated cucumber. Products that claim to treat bags under the eyes are not likely to be effective.
An effective treatment for tired eyes, immerse two teabags in hot water, squeeze out the excess moisture, and, when cool, place them over your closed eyes for a few minutes. Next place a cucumber over each eye and relax. Remove, rinse your eyes with cold water and pat dry.
Use a lip balm containing vitamin E to keep your lips looking healthy, hydrated and attractive. Alternatively, use pure vitamin E oil.
Hands And Feet Care:
It is wise to use sunscreen on your hands every single day to shield them from further sun damage.
After every water immersion, always rub cream into your hands, and when possible, use rubber gloves to keep them completely dry.
The two most common hands problems are dry skin and brittle nails, so give yourself a manicure once a week and finish with a deep-moisturising treatment for both hands and nails.
Regular nail clipping and filing is essential to a well-groomed look for feet and this should be done by cutting in a straight line across the top of the nail - never from inner to outer corner as this is believed to cause ingrowing toenails.
Patches of hard skin should be filed away and then liberally moisturised, as should cracked heels.
Makeup Tips