How To Choose The Right Clothing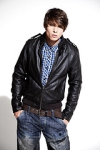 Clothing For Men:
When it comes to men's clothing there is not much of a range with regards to variety apart from the trousers and the shirts , however over the years men have learned to stylize their appearance in subtle ways. Clothes make an impression , so it is important for every man to to portray their personality with the right selection of shirts and trousers, it is not always necessary to splurge money in order to have the perfect wardrobe, men can always have a smart wardrobe by keeping it in style with basics. An affordable and smart wardrobe "must haves" for men / clothes for all season / clothes that suit fashion / style check.

A pair of classic Denim jeans to suit all occasions any place and any time.
A blue collar and a white collar formal shirt especially handy for corporate meetings.
A lean pair Chinos or the Black Trouser to suit every occasion and kinds of shirts ranging from sweat shirts to formal shirts.
A black tie for the formal shirt and always macho with a light weight summer suit looks spectacular
A navy blue blazer which looks amazing with a T-shirt or a formal shirt , be it a night out or even a a day at work.
The Polo Shirt which not only serves at a game of golf but it is multi purpose and can be worn for an evening walk or even a night out.
A simple Tee in any colour serves as the perfect comfort clothing always in fashion and definitely cool.
A blue or black jacket to complete the wardrobe for cooler weather and cool evenings to keep warm
A Summer suit to keep it classic that can be worn whenever necessary especially in colours like navy blue, black, grey , tan and brown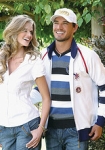 Must Haves For Both Men And Women:
1. A good fitting pair of Jeans
2. A pair of Khaki shorts
3. A cashmere top or sweater for all seasons.
4. A formal shirt
5. A good belt.
Seasonal Fashion:
Smart men and women go generic - unpredictable weather patterns have more or less removed the trend of seasonal fashion , the fluctuations in the weather have changed the way people view fashion trends and has made people more generic in their style of dressing. Generic fashion has established new trends and has re-established new trends in the fashion market, the mindset of the people now is to dress for comfort maintaining a good sense of style.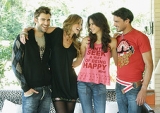 "All weather fashion" and clothing made of fabric to suit all weathers with comfortable cuts and designs to suit all occasions are more in the current trends. Therefore it is easier to say the kind of clothes people should shop for are the clothes that they can call "trans-seasonal or all-year clothing."
How To Choose The Right Accessories