Power Foods To Heal Diabetes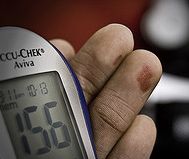 For decades doctors have been searching for a diet that could defeat and reverse diabetes. Now, at last, we're on the cusp of real change - an entirely new approach to diabetes. A series of research studies conducted with Georgetown University and George Washington University in Washington, D.C. has proven that diabetes can cut their blood sugar, increase insulin sensitivity and reduce or eliminate medication - all with a simple set of diet changes. What's more, eat the foods that follow and try to incorporate the tips and you'll be well on your way to success. With weight loss, lower cholesterol and blood pressure levels you will find more energy to do what you love.
The Glycemic Index Connection: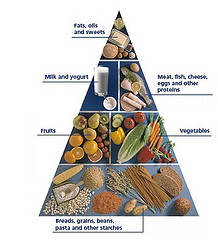 For diabetes care and prevention, it is important to have foods with low glycemic index (GI). Based on their effects on blood sugar levels in the body, GI ranks carbohydrate-containing foods on a scale of 0 to 100. High-GI foods are digested and metabolised rapidly, causing a sharp rise in blood glucose levels. This creates a dramatic spike in the levels of the hormone insulin, which works to control the level of sugar in the blood. High-GI foods can lead to an overproduction of insulin and contribute to weight gain. Low-GI carbs cause less insulin secretion, resulting in greater satiety and fewer calories consumed throughout the day. On the flip-side, when certain high-GI foods are eliminated from the diet, so are vital vitamins, minerals, fibre, and phyto-chemicals. So it's best to check with your doctor what you should eat. However it is clear that eating highly-processed foods, such as bread made from refined white flour, raises blood sugar higher and faster than eating whole foods, such as wholewheat bread or an apple. Foods that cause the most rapid rise in blood sugar are given a higher index, while wholewheat breads and apples have lower ratings. A rate of 55 or below is considered low, and 70 or above is considered high. Diabetics must pay attention to GI not only to moderate their insulin levels but also to control cravings and reduce the body's requirement for sugar.
On Your Kitchen Shelves:
So intervention is not just about the food you stock in the kitchen but also about how best to use it. A ready reckoner.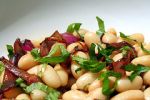 Beans:
Why You Should Eat Them: They are very low in fat, devoid of cholesterol and high in soluble fibre, calcium and iron and with an enviable Glycemic Index.
What To Do: Get to know the many varieties of this humble food. Cook them up for breakfast as sprouts, or for lunch or dinner. Another way to make sure that you get anough of beans is to make a soup combined with lentils, or mix with rice. Throwing in a low-GI food brings down the GI rating of the entire meal.
Old Fashioned Oatmeal: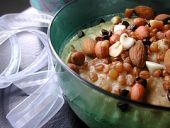 Why You Should Eat Them: Oatmeal helps keep blood sugar under control and its high fibre content helps you lose weight. Oats don't contain cholesterol or animal fat and they are loaded with soluble fibre to bring your cholesterol levels down. They also top the list of low-GI foods.
What To Do: Choose the old-fashioned kind instead of the instant varieties. Old-fashioned oatmeal contains intact grains - the more the grain, the lower the GI and longer the cereal keeps you satisfied. It is both easy and fast to cook: just combine 1 part oats with 2 parts cold water, bring to a boil and simmer for a couple of minutes. That's all there is to it. Add chopped vegetables, salt and pepper to it if you want.
Vegetables: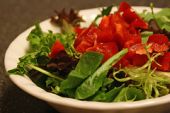 Why You Should Eat Them:Each member of the vegetable group is robustly healthful: virtually all have a low GI and are loaded with vitamins and minerals; they are also very low in fat and like all plant foods, cholesterol free.
What To Do: Be generous with your veggies. Have two or even three different vegetables for your dinner. Look for broccoli, methi, carrots, cauliflower or anything else you like. Add vegetables to your rice, add juliennes to your pancake batter.
Hummus: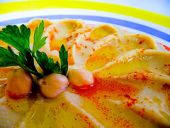 Why You Should Eat Them: Chickpeas are great at holding your blood sugar steady and this simple chickpea dip has all of the benefits of the other bean-based dishes. It has become a very popular sandwich filling. Skip commercially available ones though; they are too high in fat.
What To Do: In a food processor, combine chickpeas 500gms (drained and heated). 1/4 cup lemon juice, 1 tbsp Tahini (available in slightly upmarket stores), 4-6 cloves garlic, 1 tsp salt, 1 tsp ground cumin and 1/4 tsp pepper. Blend until smooth, adding a bit of water if necessary. Refrigerate until ready to serve. Hummus is a dip that can be enjoyed with a variety of brown breads and vegetables, steamed or raw.
More Power Foods To Heal Diabetes