Diabetic Diet

Diabetes is a condition which is caused when the sugar which is converted into a simpler substance called glucose and is not absorbed by the cells due to the lack of insulin in the body that is created from the pancreas. The lack of insulin does not allow the glucose to be absorbed by the cells this glucose remains in the body and then causes the sugar levels to rise which called blood sugar or diabetes. There are two kinds of diabetes...Type 1 diabetes in which the body cannot produce any insulin at all, the other diabetes is the type 2 diabetes where the body can produce insulin however the body does not respond to it .The third type of diabetes is called Gestational diabetes , which is develops during pregnancy. Diabetes leads to heart conditions diabetic retinopathy, immune deficiency and kidney disease. Regular exercise for the diabetic patient is necessary along with a healthy lifestyle.
Symptoms Of Diabetes: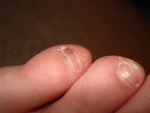 There are a number of symptoms of a diabetic patient, to begin with a diabetic patient feels extreme thirst and hunger, has a tingling sensation and a numbness in the hands and feet , has to urinate frequently, sores and bruises do not heal fast enough, unexplained weight loss, dry itchy skin, fatigue and drowsiness as well.
General Diet For Diabetes:


Diabetic patients always need to avoid salt and table sugar which is sucrose, along with excessive fat intake also fats have to be avoided however vitamin E is a good form of fat, red meat, high fat cheese tea and coffee should be avoided as far as possible. White flour products and other food items with a high glycemic index need to be avoided as well, such as white rice, potatoes, carrots, breads and banana, because they give rise to the sugar level in the body. The food items that should be added to the diet of the diabetic patient are bitter gourd because it contains a high dosage of plant insulin, and lowers the blood sugar level, having the juice of this vegetable is very effective in ameliorating the condition of diabetes, Fenugreek seeds are another plant vegetable that can be used for diabetes, if a handful of the fenugreek seeds are soaked in water over night , it can be strained and drunk the following morning. The Indian blackberry seed can be used in powder form to be eaten as it contains glucoside, which prevents the conversion of starch into sugars.Garlic is rich in potassium which replaces the potassium that gets washed away with the outflow of urine, at the same time it contains zinc and sulphur as well , which are important components of the insulin that is produced in the human body. Onions have digestive properties and id eaten in the raw form can be very helpful. Fiber is an important food material that is found in raw vegetables and fruits as well, fiber takes in the extra acids from the intestinal tract and converts them into blood cholesterol. Cinnamon solution is prepared by boiling cinnamon sticks after which it is drained and then drunk, it promotes glucose metabolism and reduces cholesterol as well. Antioxidants that are included in vitamin C (lemons), E, selenium, zinc and chromium (Brewer's yeast), in the diet controls blood sugar levels.
Diabetic Recipes