Types Of Diet
1. Fixed-Menu Diet: A fixed menu diet is a dietary program that includes only certain food items on the daily menu which are pre selected in amount as well; for example a fixed menu diet entails the inclusion of a set number of food items but the number of items may vary for different individuals, as one person may have 10 food items included in the menu whereas another person may have 15 items added to the menu. The number of items on the menu may increase gradually however due to the limited food choices it is possible that one may experience dietary boredom as well as may also face temptation to divert from the original routine. While designing a fixed menu diet it is necessary to add such food items that all the nutrients are included.
2. Exchange-Type Diet: An exchange type diet is dietary program which lists a certain number of calories and pre selected portion of food within a set number of servings that are supposed to be taken as a matter of the dietary regime on the menu however does not list any particular food item. The food items on the menu can be interchanged as long as the number of calories do not exceed the stipulated amount within the number of servings per day; for example one can interchange a bowl of rice for perhaps two or three slices of bread depending on their size provided it sums up to the same number of calories. The number of calories is not the only consideration in an exchange type diet, what matters is that the nutrients that the daily nutritional requirement of the individual should be met.

3. Prepackaged-Meal Diet: A pre packaged meal diet, are meals that are pre made and pre packaged that are sold in fixed portions, to suit individual needs. There are a number of delivery services that cater to the demands of people who have certain requirements to suit their dietary needs. These meals can be expensive but convenient for those who do not want to cook or have a busy schedule and cannot make time to cook a healthy meal at home. There are certain pre-packaged meals that contain high sodium levels and amounts of mono-sodium glutamate, so it is always good to check the food items while buying it from a food store.
4. Formula Diet: A formula diet is a liquid diet or in the form of powder which has to be mixed with liquid for consumption , so as to leave little or no residue in the stomach. It is mainly meant for those who would like to lose weight or as a complete nutritional supplement for those who are are in the process of recuperating from an illness. A formula diet contains all the nutrients but it does not encourage a person to have a healthy dietary program in order to sustain the body with natural food. A formula diet may be effective for losing weight however once the formula diet is stopped being taken, the weight comes back on , therefore it is not a good recommendation, although it is healthy for a recuperating patient it does lead to optimal growth as shown by researchers.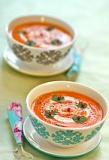 5. Questionable Diets: A questionable diet as the name suggest is questionable enough as it only supports the intake of a particular nutrient and does not give ample importance to the remaining nutrients which are important for the proper functions of the as well. There is a diet program that suggests a person takes in only cabbage soup at regular intervals for a certain number of days in order to lose weight, but since the diet program excludes all other food groups it does contribute to good health, it weakens the body.
6. Flexible Diets: A flexible diet plan is a convenient combination diet which helps to cut down on calories by avoiding certain food items and by keeping certain certain items on the list that does not actually help in weight loss; for example certain diet programs concentrate on losing the calories by avoiding fatty foods how ever it does exclude high sugar or starchy food items that in any case do not ameliorate the problem of excess weight in the body.
Diet For Children