Tackling The Fitness Or Sports Training Diet
Diet Checklist: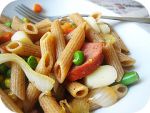 Balance: A well-balanced diet is essential for good health and is the basis of peak performance.

Eat Regularly: Active people in heavy training need to eat regularly to ensure that they refuel their bodies for the strenuous training sessions ahead. Nutritious snacks are also usually required to top up energy levels through the day. Those who skip meals often fail to consume carbohydrate, fluid and other essential nutrients.

Energy: The energy content of your diet is related to how much fuel you use each day. The more active you are, the more fuel you require. Energy needs are measured in kilojoules (calories). Balancing the energy you eat with the energy you use is essential for peak performance. Inadequate energy will result in fatigue and weightloss; excess energy will lead to weight gain.

Carbohydrate: To perform at its best the body requires the right type of fuel. No matter what your sport, carbohydrates are the best type of fuel for you. High carbohydrate diets help to enhance stamina and prevent fatigue. Complex carbohydrate (starch), which includes breakfast cereals, bread, pasta, rice and potatoes, should provide the majority of the carbohydrate eaten. Simple carbohydrate - sugar, honey, confectionery and soft drinks - should provide less than 15 per cent of your daily energy.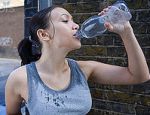 Fluids: The human body is 60 per cent water. During exercise some of this water is lost as sweat, and extra fluid must be consumed to replace it or dehydration occurs and the body overheats. Mild dehydration decreases adaptations which improve the body's ability to conserve salt. The salt content of sweat is less in well-trained athletes. Since high-salt diets increases urine output, a no-added-salt intake is recommended to ensure optimum hydration.

Protein: Sports people in heavy training have increased protein needs. The exact amount is still debated by experts, however 1.2 - 2g of protein per kilogram of bodyweight per day is most frequently recommended. Providing the diet is well balanced and adequate for energy needs protein intake is usually not a problem. Excessive protein is not recommended, even for athletes aiming to bulk up.
More on Tackling The Training Diet