Take Care Of Your Hair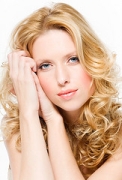 Hair can be oily and dry at the same time, and so can the scalp. The hair and scalp are in fact always changing - according to the seasons, according to hormonal fluctuations, according to changes in lifestyle or nutrition, and so on. If your hair is color treated, you could have dry, damaged ends and an oily scalp. In a case like this - as in any instance where there are dramatic differences between hair and scalp conditions - you'll need to strike a balance, treating the oily scalp without accentuating the dry hair condition.
Normal Hair: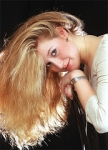 We all would like to say our hair is normal. The word 'normal', however, is a specific term used to describe hair that is strong, resilient, moisturised, and shiny - whether fine, medium, or coarse in diameter, and straight, wavy, or curly in its shape or textural movement. A normal scalp is one that is moist and pink without having any form of irritation, redness or bumps (these maybe symptoms of folliculate, an irritation of the hair follicles). The goal of normal hair and scalp is to maintain this balanced state.
Oily Hair: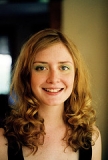 Oily hair is not very prevalent today because of the amount of shampooing that we do, which keeps excess sebum at bay. Oily hair usually means oily scalp. Fine haor tends to take on a limp, greasy look if the sebaceous glands are working overtime. Adolescents often experience this condition; however, the hormones do balance and normalise over time, given a healthy diet and lifestyle. In all cases of oily scalp it is omportant to choose a gentle cleansing shampoo that will wash away excess oil without exacerbating the problem. It is quite possible that you will need to select a shampoo for any oily scalp while choosing a conditioner for dry hair.
Dry Hair:


Dry hair is dull, lack lustre, and, at the extreme, brittle in its appearance. This type of hair feels hard, not soft and silky. It craves moisture, and in most instances requires a healthy dose of protein. Dry hair needs protection in the form of emollients and lubricants, which will lay down the outside cuticle layer of the hair and create shine. Humectants will attract and retain moisture within this type of hair. Hair maybe dry for a variety of reasons. This maybe a natural condition of the hair, especially with very curly or frizzy hair. Dryness can also be created by the products used on the hair - shampoos, styling products, and the like. It can occur after mechanical treatment of the hair, such as styling or chemically treating with color, waves, or relaxes, or as a response to environmental conditions like sun, chlorine, salt water, or forced heat in cold climates. A dry scalp can be created by harsh products used on the hair, or by not thoroughly rinsing products out of the hair and off the scalp. Many people who think that they have dandruff don't have dandruff at all - they simply have flaking scalp from a build-up of dry cells, mixed with shampoo and conditioner residue that has not been thoroughly rinsed from the hair. A thorough massaging of the scalp by shampoo is absolutely necessary to remove this build-up. Hormonal and environmental conditions can certainly create as well as aggravate a dry scalp. And a dry scalp can be an internally created condition. If your diet does not include enough of the essential fatty acids and vitamins to maintain a moisturised, lubricated skin. Shampoos and conditioners chosen for dry hair and scalp conditions need to be quite nutritive in nature to smoothen the hair and build its strength, while adding moisture.
Combination Hair: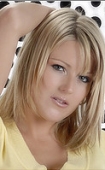 Following are some of the more common hair and scalp combinations which guide you to assess your own hair and scalp types and then select wisely from the hair care products available. Remember that normal, oily, or dry conditions may occur on fine, medium, and coarse hair types. It's all relative.
Normal Scalp And Hair: It is desirable to maintain this balanced healthy state with a regular daily cleansing and conditioning routine.
Oily Scalp And Hair: Try not to overstimulate the scalp wioth aggressive manipulation or products, so as not to create extra sebum production. Gently cleanse every day. Try to minimise the amount of styling products you use.
Oily Scalp And Dry Hair: Gently cleanse every day with a cleanser for normal to oily hair types. Another option you'll find is a balancing shampoo for normal hair. Alternate this at least once a week with a purifying shampoo. Apply a moisturising conditioner of any type specifically to your hair areas.
Dry Scalp And Hair: Daily cleansing and conditioning with moisturising and emollient treatments will go a long way towards alleviating a dry, tight scalp, while replenishing lost moisture and proteins along the hair shaft.
Oily Scalp And Normal Hair: Treat the oily scalp condition as outlined above while using a conditioner throughout the lengths of hair.
Dry Scalp And Normal Hair: Use rich, nourishing shampoos that are moisturising on the scalp. Generally these will be designated as shampoos for dry hair or for normal to dry hair types.
Hair Care - Shampooing Your Hair