Herbal Body Care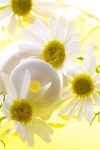 Our bodies hold the story of our inner selves, the joys, the pressures and the stages of our inner lives. Our greatest enemy is the stress we undergo in living from intense pressure to succeed at work and at home through the pollution in the air we breathe. Some are born beautiful and others are 'made' beautiful. Both both cases, cosmetics are vital. For the first group of beautiful people, cosmetics are required to maintain their natural beauty and to safeguard from 'environmental hazards', which may affect beauty adversely. For the second category of people, cosmetics are a must to make them attractive. Herbal cosmetics are articles that are required to be applied to the human body for cleaning, beautifying or altering the appearance without affecting the body's structure or functions. These being natural unlike synthetic or chemical substances, do not harm your skin, hair or body and are relatively safe. Herbal cosmetics are in use and practice since thousands of years, without any after effects or side effects and are well-proven and documented. Herbal Remedies are Home made remedies, so it is safe to use and can be prepared according to our individual needs. The herbal approach to health and beauty promotion is typically well suited because it views and treats your problems holistically, balancing well the sensitive mind-body-spirit equilibrium in a natural state wherein we are full of energy, creativity and love. The Herbal approach of proper bodycare is principally based on three essential steps, that is cleansing, nourishing and moisturizing. Since the body has so many functions and has much to do with the health and beauty of the individual, it should be kept in good form. Preparation of herbal cosmetics at home is not an impossible task. Here are few tips which can be used to make sure that your body is protected and kept in good condition.
Herbal Skin Care:

1. Herbal Skin Cleansers: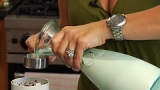 1. Easy Natural Facial Cleanser: This product can be used on any type of skin.
Composition:
Cosmetic Clay - 1 tsp Kaolin (available at the chemist); Powdered Oats - 1 tbsp; Whole Milk - 2 tbsp; Lavender essential oil - 1 drop;
Method: Mix well all ingredients in a small bowl. Massage evenly and gently over face and neck, using upward, sweeping movements. Rinse well and follow the toner and moisturiser. Any leftover product can be stored in the refrigerator for one or two days.

2. Herbal Body Cleanser: This product cleanses and brightens the complexion and can be used all over the body, face and neck.
Ingredients:
Fine powder of ayurvedic herb Haritaki (Terminalia chebula); fine powder of neem leaves; Fine powder of the mango tree bark; dry powder of Punica granatum (dadima flowers); Jasmine leaves powdered;
Preparation: Mix all the fine powders in equal quantity and prepare fine paste by adding the required quantity of pure rose water.
Application: Apply this freshly prepared paste on the body, face and neck and massage gently for 10 minutes. Then take a bath with lukewarmwater. Do not use soap regularly. Use this paste instead of soap and see the wonders!
Skin Care As Per Skin Type

Herbal Skin Moisturisers: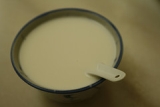 1. Almond Moisturising Cream: Put 2 tsp of beeswax and 1 tsp emulsifying wax into a bowl and melt over the water bath. When melted, add 5 tsp almond oil. In a separate bowl, heat water to make a common water bath so that the two bowls are at the same temperature. Slowly add water to the melted waxes and oils, stirring all the time. Remove from the heat and continue stirring. When cooled, add a few drops of lavender oil.

2. Strawberry Cream For Oily Skin: Put 250g of strawberry and 100g of sugar in a pan and boil. Cool and boil again. Allow the strawberry juice to cool and store in the refrigerator. It is a very useful lotion for oily skin. Now melt 2 tbsp each of lanolin and sunflower oil together over a water bath and add the strawberry juice. Remove from heat and stir thoroughly.

3. Nourishing Body Cream: Melt the following ingredients together over a water bath: 3 tbsp coconut oil; 2 tbsp olive oil; 1 tbsp almond oil; 1/2 tbsp beeswax. In a separate bowl, dissolve 1/2 tsp borax in 3 tbsp of heated water. Then slowly add the heated water to oils, and stir until a cool cream is ready.
Moisturising Your Body

Herbal Body Care