Knees And Elbows Care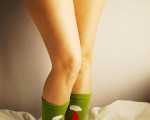 When we think about beauty and skin care, the first thing that we have in mind is our facial region, even to our arms and legs. Most of the time, it is the knees and elbows that we forget to take care of. The fact is that the way our knees and elbows are positioned, it is very easy to forget about them and we are not aware that they exist, unless someone talks about them. The derma of knees and elbows are by and large devoid of oil glands. That is why it gets dry so fast. Because of this reason elbows and knees get dark As these are the soft parts of the body, special care should be taken of them. If you dont take proper care of them, they tend to become dark and patchy, and a rough layer of skin covers them. It looks ghastly when you dress up for a party and your knees and elbows have dark patches on them. There are several ways in which you can beautify your elbows and knees. There are two things you have to pay heed in regard to the care of knees and elbows. One is the physical beauty or appearance and the other is the performance of these joints. Besides keeping it clean and healthy, exercise is necessary.
Causes Of Dark And Rough Knees And Elbows:

1. Constant exposure to the sun with no protective coverings and sunscreen protection.
2. Some type of medication taken that leads to side effects causing the blackening of the knees and elbows.
3. Certain diseases like Addison's Syndrome (a glandular disorder caused by failure of function of the cortex of the adrenal gland and marked by anemia and prostration with brownish skin).
4. Constantly kneeling or leaning your elbows without protection clothing.
5. Not taking good care of them.

How To Take Care Of The Elbows And Knees:
Many people have dark and patchy elbows and knees which not only look black and patchy but at times they look very ugly. Below are some tips given to keep your elbows and knees soft, smooth and look beautiful, like the rest of your body.
1. First of all, you should pay attention to the fact that your elbows and knees are clean and devoid of dirt particles. If dirt is accumilated in the either of the regions, then that area tends to become black and patchy and the skin gets rough. A pumice stone can be utilized to rub the affected area on the elbow or knee, in a gentle manner to remove the dirt. Scrubbing the elbow and knee on a regular basis helps in keeping it healthy and soft.
2. Moisturizing lotion used on a regular period makes the elbow and knees soft and healthy. After a bath, you should rub coconut or olive oil on your them, it helps keep out the dryness. If you are suffering from dry and rough knees and elbows, one of the best solutions is using a lemon. Rub it on the affected area and keep it for 10 minutes. The wash with water. After that apply a moisturizer. The astringent effect of lemon frees your knees and elbows from rough skin. So you can say lemon is used for Rough Elbows and Knees. Repeat this procedure every day and there will be a drastic change and skin gets softer.
3. Use a scrubber to wash your elbows and knees. Apply the scrubber on it and massage it for sometime. It helps to get rid of the dead skin. So scrubbing is necessary. Mild stone or pumice can be used to scrub the elbows and knees gently. Cucumber juice too is very good for the elbows and knees, it removes dark patches and brings a glow to the skin.


4. If you have dark elbows and knees, then a home made solution made out of little almond power and yogurt can be used. It can be used as a lightening agent. It is often noticed that your elbows and knees are darker in complexion compared to the rest of the body.
5. Apply ample amounts of Smooth Foot Creme before retiring for the night. Massage well so that the moisturizer works into the skin. Always protect knees and elbows from the elements by applying moisturizer before heading outside. Remember to wipe skin dry thoroughly and apply moisturizer after swimming.
6. Soaking in a warm bubbly bath for ½ an hour softens the dry skin on the knees and elbows. Scrub the area with a mild soap rinse clean. You can apply a body scrub, designed for removing dead skin from your body.
7. Never try to exfoliate the parts of your body especially in your elbows and knees where there is an open wound. It might causes infection and discomfort.
8. Exercising the hand by rotating it in a circular motion helps keep the joints pain free. You should stretch out your hands straight in front of you and above your head. You should remember the elbow is a joint, and keeping it in a lazy mode can make it painful.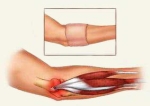 Injuries To The Elbows And Knees:
Injury to the elbow could be caused due to various reasons. One of them being Tennis Elbow. It is pain and swelling in the bony areas, muscles and tendons in the elbow. A small tear in the tendon may be caused due to by stress to the tissues that attach to the muscles in the forearm. Moving your arm in the same direction for a continuous amount of time repeatedly may cause this damage, like for instance, playing tennis or golf. Also carpenters, mechanics and labourers doing manual job suffer from this tennis elbow. You may have to take painkillers for the pain and inflammation of the elbow. Very bad tennis elbow may not get better over a period of time may need a surgery.
First of all, you must realize that knee is a very complex joint. It does not bend in one particular direction, it rotates. when you're an active individual you are at a higher risk for injury. And few injuries can be more devastating than a blown knee. Not all knee injuries happen suddenly, either.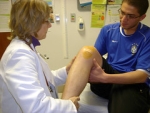 Sometimes it starts with a bit of discomfort that grows over time and when you finally go to the doctor, you've already caused irreparable damage. It's a scary thought for anyone who has a physical activity he or she loves. If you are the kind of person who cannot imagine yourself sitting all day reading a newspaper or novel or knitting for long period of hours during the retirement years, then you need to take care of your knees now.
If you are an active and athletic person, and love going outdoors, then you are hurting your knees without knowing it. Majority of the four million people living in the US do not actually get injuries from accidents. Knees woes develop over the time and it is diagnosed only when it is too late. If you love dancing, skipping, doing strenuous work, and are athletic, you should follow these tips so that you can have an active life even when you reach the age of 70 or 80 years of age.
Warm up before going for a walk and start off slow. You should pick up pace after walking for sometime. Every pound in excess of your normal weight puts three or four additional pounds of pressure on your knee every time you take a step. Walking helps to lose weight. You should wear proper fitting shoes which can reduce the impact of the load exerted on the knees.