Fragrances For Men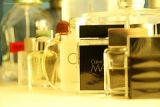 When we wear perfume, it fuses with the natural,scent of the body and then creates a unique smell, Usually men prefer to maintain the same fragrance on their body, by using the same perfume; time and time again, however one can try out a new fragrance and to do away from the monotony of a single smell, that he sis recognized with and in th process rediscover himself. According to researchers fragrances have a psychological effect on us, as it makes our clothes feel clean, it makes the cosmetics feel like a healthy addition to our demeanor, and it also makes our house look well kept. The effect of smell has a huge impact about the way we perceive our surroundings and the people around us. Therefore men are no exception. Men love good fragrances and they should exploit their sense of smell and choose a good fragrance to create a quick impact on the people around them .A good fragrance can enhance the mood of a person and it can keep people alert and calm in a busy day. Men love to smell the perfume on their partner's body however in most cases men do not really care for it on themselves. Nevertheless as mentioned above, how we smell makes an impression about who we are. A unisex perfume is always a good choice for men and it is good way for a man to bond with his partner as we all know that a good perfume is a good fashion statement as well., but more than anything else it is good to choose a perfume that will reflect the man's personality. It is also important to buy a perfume according to the situation, the kind of flavour that one chooses for the perfume should also depend on the season, for example in summer one should but perfumes with a vibrant mint smell as people generally sweat a lot during summer, whereas during the winter it is important men should buy perfumes with a subtle and lighter smell.

When it comes to men and men alone Men are looking for the fragrances to create the impression of power. to help to drive the world to dominate it. Men are looking for strong fragrances that could destroy any sensation of insecurity. In essence, a man is looking for support and he must not look like that it's a reason, which lead men to choose strong essences . a fragrance must act as a drug, to annihilate both their own feelings and those of partners. Man's nature is very important: a sparkle, a calm fragrance is the advantage of very strong and very masculine gender-Fahrenheit Dior or or Givenchy gentleman, a choleric will be more than cheek an Exotic perfume ... if the intention is that the scent should emphasize the wearer's personality, as it also reflects how the wearer feels about himself. Wearing a good perfume is always associated to the image of a man,and it is a fact that the sense of smell is connected the memory as well, it lingers as a sense of exclusivity for a person. Statistically speaking most of the men's perfumes are sold as colognes. Most of the fragrances associated to men are those that have a sporty feel, there are many fragrances to choose from; for men citrus, herbal, floral, fruity, leather, musk, powdery, spice and woody, some of the other fragrance categories that perfumes come from are loral, Oriental, Floriental, Chypre, Green Marine and Fruit. Typical plant products include anise, bay leaf, bergamot, cardamom, cedar wood, eucalyptus, frankincense, gardenia, geranium, iris, jasmine, lavender, lemon, lilac, lily, lily of the valley, magnolia, moss, neroli, orange, orris, patchouli, pine, raspberry, rose, sage, sandalwood, tuberose, vanilla, violet and ylang-ylang.In general is made up of 78% to 95% specially denatured ethyl alcohol, while the remaining percentage is the essence of the perfume, which is the essentials oils, the costliest perfumes sold in the form of colognes.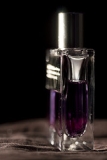 Eau de perfumes contain 15% to 22% essential oils, followed by Eau de Toilette with 8 to 15% essential oils. The weaker form of this eau de range is the Eau de Cologne containing 4% essential oils. The difference between is the concentration of the essential ol in it. The metro sexual man loves perfumes as women do be it cologne, deodorant, or aftershave, as long as it has a good fragrance. The fact is that a perfume is not always about what the smell from a bottle, however it is also about the chemical reaction between the skin and the perfume that brings out the unique individuality of the perfume, an association of smell and personality. It is always advisable to check different fragrances on cards while buying perfumes, as it helps to differentiate between the smells of separate fragrances, rather than smelling the fragrance directly from the bottle, which may also make you feel dizzy.It is good to try and choose a fragrance that although may have a brand name however, is one that is not commonly used by all; after all we like to maintain an individuality, so why not with our body smell as well, and as mentioned earlier the fragrance you wear should reflect your personality, lifestyle and personal preference of course. It is not always possible to get the perfect fragrance, however getting the right scent to establish a signature style , can be one of trial and error, and for the lucky man it may even be an instantaneous choice and liking.
Popular Fragrances For Men