Hair Coloring And Bleaching
Hair Coloring Techniques: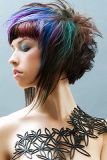 Chlorinated and salt water, perspiration and the weather all conspire to fade coloured hair, particularly red hair. However, certain special products are available that will help counteract fading, such as those containing ultraviolet filters that protect coloured hair from the effects of the sun. Other protective measures include always rinsing the hair after you have been swimming, and using a shampoo that is specially designed for coloured hair, followed by a separate conditioner. Gently blot the hair with a towel after shampooing - never rub it vigorously as this ruffles the cuticle and can result in colour "escaping". Finally, use an intensive conditioning treatment at least once a month.
Correct Application Of Hair Color: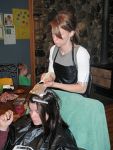 If you are applying an all-over tint (semi or permanent), correct application is the final step to looking good. Firstly, it is important that you make sure that your skin is not allergic to the colouring product. You can test it 24 prior to colouring, by patch test on the skin behind the ear. Five in every 100 people are allergic to some types of hair-dye, and if you are one of them it is better that you do it behind the ear than across the entire scalp. On the day you want to colour, wash your hair clean as product build-up can prevent hair from getting coloured. Apply vaseline around your hairline to stop colour running and staining the skin. Never apply colour to the top of the head and then rub it in, you will end up getting patches. Instead, divide the hair into four or five sections and treat each individually. Apply a strip of colour to the root and massage it down the hair shaft. Leave the colour in exactly as long as directed before rinsing well. Make sure you check for misplaced colour, it can stain your ears, the back of your neck and around the hairline. If you do find any, an alcohol-based skin cleanser will remove it. Or you could try this hairdresser's trick - mix cold cigarette ash with a little water to make a paste, then rub into the skin for 1-2 minutes. Wash it off with water.
Special Techniques To Apply Hair Color: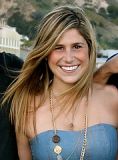 Hairdressers have devised an array of colouring methods to create different effects. These include:
1. Hair Painting: (flying colours) This is where a combination of colours is applied with combs and brushes to the middle lengths and tips of the hair.
2. Highlights / Lowlights: Fine strands of hair are bleached or tinted lighter or darker, or colour is added just to give varying tones throughout the hair. This technique is sometimes called frosting or shimmering, particularly when bleach is used to give an overall lighter effect.
3. Slices: This is a technique where assorted colours are applied through the hair to emphasize a cut and show movement.
4. Covering White Hair: If you want to cover a few white hairs use a temporary or semi-permanent colour that will last for six to eight weeks. Choose one that is similar to your natural colour. If the hair is brown, applying a warm brown colour will pick out the white areas and give lighter chestnut highlights. Alternatively, henna will give a glossy finish, and at the same time produce stunning red highlights. For salt and pepper hair - hair with a mixed amount of white with the natural colour, try a longer lasting semi-permanent colour. These last for up to 20 shampoos and also add shine. When hair is completely white it can be covered with a permanent tint, but with this type of colourant it is necessary to update the colour every four to six weeks, a fact that should be taken into consideration before choosing this option. Those who prefer to stay with their natural shade of white can improve on the colour by using toning shampoos, conditioners and styling products, which will remove any brassiness and add beautiful silvery tones.