Foundation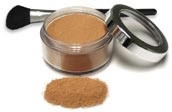 Foundation is a great tool, and the right one can be a cure-all that evens out skin tone, absorbs oils, smoothes dry patches, and leaves you looking younger, and more polished. Mant women avoid foundation because they are scared of an unnatural, mask-like effect. In fact, finding the right product for your skin is simpler than you might think. There are two keys to success: the first is to pick the right formulation, and the second is to choose the perfect shade for your skin. Here's how to find the right one for you. Today's "smart" foundations are created with the latest in skincare science, for make up that does more than just look pretty. It is beneficial for the skin as it helps to keep fine lines at bay, has a light, airy feel to it, glides right on to your skin, available in a large variety of shades, prevents the skin from looking shiny and greasy, is great for day wear, gives the skin a healthy glow, helps balance the skins appearance, gives invisible coverage for a flawless, silky finish, gives the complexion a subtle glowing appeal, it is perfect for any time touch ups and provides superb coverage.
Finding Your Formulation: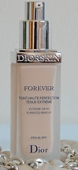 Long gone are the days when you could only buy heavy pancake foundation. Now you can choose from many formulations, so you can get the best coverage for your particular skin type. On store shelves, you will find liquids, creams, mousses, sticks, mineral formulations and powder compacts. The right texture for you is a matter of personal preference. If you have good skin and prefer something akin to a tinted moisturiser with some oomph, try a sheer consistency. Minimal imperfections? Look for light coverage. Medium coverage corrects uneven skin tone and broken capilaries, while full coverage targets pigmentation problems and general ruddiness. Here are the products on offer, and who they are best for.
1. Tinted Moisturizer And Foundation: These are a cross between a moisturizer and a foundation, as they will soothe your skin while giving a little coverage. They are ideal for young or clear skins. They are also great in the summer, when you want a sheer effect or to even out a fading tan. Unlike other foundations, you can blend tinted moisturizers on with your fingertips.
2. Liquid Foundations: These are the most popular and versatile of all foundation types, because they smooth on easily and offer natural-looking coverage. They suit all but the driest skins. If you have oily skin or suffer from occasional spot break-outs, look for an oil-free liquid foundation, to cover the affected areas without aggravating them.
3. Cream Foundations: These are thick, rich and moisturizing, making them ideal for dry or mature skins. As they have a fairly heavy texture, make sure you blend them well into your skin with a damp cosmetic sponge.
4. Mousse Foundations: Again these are quite moisturizing and ideal for drier skins. The best way is to dab a little of the product on to the back of your hand, then dot on to your skin with a sponge.
5. Compact Foundations: These are all-in-one formulations, which already contain powder. They come in a compact, usually with their own sponge for application. However, they actually give a lighter finish than you expect. They are great on all but dry skin types.
6. Stick Foundations: These are the original foundations. They have a heavy texture, and so are best confined for use on badly blemished or scarred skin. Dot a little foundation directly on to the affected area, then blend gently with a damp sponge.
More On Foundations