The 9-5 Get Gorgeous Guide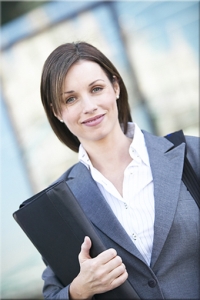 Chic is in, shabby is out. Never before has perfect presentation been so important. The new millenium is the era of perfectly waxed legs and buffed and beautiful hands. A cool and immaculate look is what spells success. There is no denying that the new emphasis on sleek beauty began with the influence of television shows that feature women in the working environment looking sensational in Chanel skirts and Dior suits. According to HR consultants, personal grooming speaks volumes about the person and her attitude towards her work so it has become one of the most important factors in the workplace. In the corporate world, a groomed, feminine appearance counts in bagging the job or clinching a deal. So be present perfect with these grooming tips to snag that promotion or clinch the deal.
1.Face Value: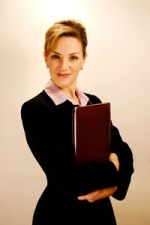 To be a boardroom babe, the trick is to look impeccable and not dressed up. Go for transparency and let your natural skin tone show through. Just apply a sheer base closest to your skin tone. You can also check out foundations with little shimmer to retain the fresh look throughout the day. Opt for oil-free foundation as it lasts longer and requires less touch-ups. Take a little foundation on your fingertip and dot it over your face. Blend it with a slightly wet make-up sponge. To get a flawless finish, blend outward towards your hairline and downward into your jawline.
Got a good skin? You can even forego the base and just dust some translucent powder over your face before applying make up. You can even try out the tinted moisturisers that are available in the market for a flawless look. Remember to start on a completely cleansed and moisturised face. For work wear, you can ditch the blusher, unless you are looking pale from last night's binge. Use a powder blusher in either beige or peach to sweep lightly over your cheekbones blending it straight into your hairline. Always apply blusher after you do your eye make-up.
Mid-Day Fix It:


Freshen up by dabbing a pressed powder matching your skin tone on shine prone areas like nose, forehead and chin. Dust lightly over the areas and blend outwards. Avoid reapplying foundation in the afternoon unless you want to through the whole cleansing, toning and moisturising routine.

2.HGH Brow:
Over tweezed brows that make you look eternally surprised is a strict no-no for a workplace wower. Stick to your original brow line. Get a groomed look by removing the hair from below rather than above your brows. Opt for an arched brow rather than a rounded one to give more definition to your eyes and increase your sophistication quotient. The best bet is to get a professional's help in this. Enhance the shape of your eyebrows by brushing in a dark shade, preferably dark brown. Use upward strokes to enhance your arches. Go for an eye-liner for a more natural effect. Ditch them if you have naturally dark brows or thick ones. Instead, run transparent mascara lightly over them for a day long set arches.
Mid-Day Fix It:
Tame flyaway brow hair by slickening a bit of vaseline or lip-gloss and then running a brow comb over them. You can repeat the transparent mascara rountine too. Avoid carrying tweezers to the office, instead, dab a little high-lighter in case you notice a hair bud appearing.
More Tips On How To Remain Gorgeous From 9 To 5