Choosing A Fragrance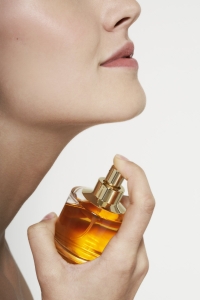 For women all over the world, the final touch to a dressing-up ritual is a dab on the wrists. Here, we bring you a complete guide on how to choose your perfume, how to apply it and how to make it your fragrance.
For centuries, fragrance has captivated the imagination of women..... Fruity, floral or spicy - every scent touches every woman differently. Perfume companies vie with each other in search of producing distinct scents that capture the minute nuances of varying personalities. Perfumes have become more than just smells - they have assumed an identity of their own - and most women prefer one that best describes them. Remember, out of all the five senses, smell alone has the ability to affect all others - it instantly creates an impression of what you can see, taste, touch or even hear. So take care and choose wisely. Here's some knowhow on scent basics to get you started.
Scent Basics: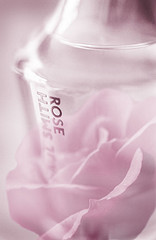 A. Rose - For the woman in you: It is perhaps the perfect scent for most woman. It suits women of any age, at any time of day and night, and goes well with practically any color or outfit. Rose scents that come across as too heavy are usually of poor quality due to over-use of a synthetic base. The real thing is light yet powerful and commands attention. Rose also has a symbolic connection with the female reproductive system. Perfumers all along the industry's spectrum produce what are essentially several variants of this scent, nonetheless identifying a rose is as simple as a sniff - you are immediately filled with a sense of freshness, of springtime.
Popular Brands Include: Roberto Cavalli for women by Roberto Cavalli, Romance by Ralph Lauren, Liz Claiborne Bora Bora, Baby Rose Jeans by Versace and Ysatis Iris by Givenchy.
B. Lavender - Refreshing And Relaxing: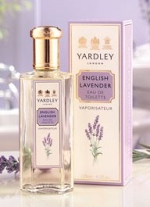 Lavender is best used during the day. Itís versatility as a plant for herbal remedies has made it popular world-wide. The mild fragrance perfectly complements Western as well as ethnic wear, formal and casual couture, particularly pastels. Lavender is an easy-fit perfume whether you're attending a formal function or simply on a long drive! Evocative by nature, this elegant, gentle plant of mauve-purple flowers evokes an alluring feminine charm. Lavender is often the undertone of many good, floral perfumes. Lavender is excellent for the shy, the reclusive, the dreamer and the nature lover. The scent is symbolic of a harmonious personality, someone mature, well-balanced and well adjusted. It may be used by all age groups, but is especially suitable for the mature woman.
Popular brands include: Aire Loewe Women by Loewe, Escape by Calvin Klein, Kenzo by Kenzo, Yardley English Lavender for Women by Yardley Of London.
More Scent Basics