Water Proof Makeup - Pros And Cons
Waterproof make-up is for those who want their make-up to last long, be it a pool party, a wedding or a workout at the gym,. It stays clean, looks good always and feels fresh. Well applied waterproof make up lasts all day,and isn't affected by any external factors such as weather, perspiration, and of course, water. You can choose from a wide range of waterproof cosmetics, right from mascara to lipstick to rouge. Make-up on the whole, changes the appearance of a person and gives a glow and smoothness to the skin. A silicone based oil called Dimethicone copolyol, causes the make up to adhere to the skin properly, adding lustre and sheen. Waterproof make-up doesn't come off easily, doesn't smear and doesn't run too when it is exposed to any sort of wetness. It is moisture resistant. Most make up products like mascara, eyeliner, lipstick and blush contain dimethicone which help the make up to glide on smoothly to the skin. For waterproof make-up to be used, there is a deciding factor which you have to make. Many women prefer using waterproof make-up for weddings, anniversaries, parties, prom night and for any special occasion as it is long lasting. It is up to you to either use conventional make-up or waterproof make-up.
What Is The Need For Water - Proof Make-Up?

1. Keeping The Weather In Mind: During the summer season, there is a lot of humidity in the air, and we cant avoid perspiration, it is a normal condition to do so when the heat is stifling. During winter, the snow and rain can be quite challenging when you are caught in it. On occasions like these, if you have applied waterproof make-up, it will be intact the whole time, without smudging or running. So people prefer waterproof to conventional make-up.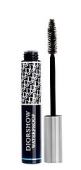 2. Keeping The Activities In Mind: There are some occasions where you will find that there is a possibility that you will have to be involved in water or being near water, or you are exposed to high intensity of heat. These are the times you will thank yourself that you used waterproof make-up. These are the factors given below when waterproof make-up is used:

Theatre personalities, stage and cine artists require waterproof make-up when they have to shed tears for dramatic scenes. Waterproof make-up gives a realistic look in tune with different emotions that they have to emote.
Waterproof make-up is suitable for those who live in humid weather and the result is they perspire continuously. If you were to use conventional make-up for this weather, then it would smudge in minutes. Waterproof is water resistant and does not come off so easily.
People involved in sports or even a sports training who has to be in water all the time, or a sports player who wants to have a fresh look all the time, will use waterproof make-up. Golf players, athletes and tennis players do not have to worry about perspiration as their make-up will be intact.
For people, who have an extremely busy schedule on a daily basis, do need to use waterproof make-up. No touch ups are needed throughout the day, once applied, it will remain the same way, till you remove with remover.
Water - Proof Makeup: Pros And Cons