Budget Beauty Tips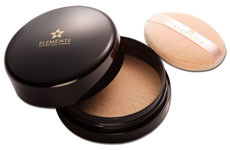 If you can't afford top-of-the-range, expensive beauty products, here are some fabulous tips to help you follow a successful beauty regime on a tight budget.
Stand a dried-up mascara in a glass of warm water to bring it back to life.
Don't rip the cellophane off translucent powder-prick a few holes in it instead-it'll stop you spilling and wasting it.
Turn ordinary mascara into the lash-lengthening variety by dusting eyelashes with a little translucent powder first.
Rub a dab of petroleum jelly around the neck of a new nail-polish bottle, and it should be easy to open for the entire life of the product.
Dust blusher over your eyelids as an instant subtle eyeshadow. It's quick to apply, and will give a balanced look to your make-up.
One-length hair with no layers is easiest and cheapest hairstyle to maintain as it doesn't require as many visits to the hairdresser to keep it looking good.
Swap commercial face scrubs for a handful of oatmeal massaged directly onto your skin - smooth soft skin naturally.
If you've run out of blusher, dot a little pink lipstick onto your cheeks and blend well with your fingertips.
Don't use too much of toothpaste-it's the brushing action that gets teeth really clean. A pea-sized blob is enough.
A cheap way to boost the shine of dark hair is to rinse it with diluted vinegar. Blonde hair benefits from lemon juice being applied in the same way. Both act by sealing down the outer cuticles of the hair, which helps it to reflect thye light more effectively.
There's a great trend at the moment for 2-in-1 products. They're worth trying out, because they can save you money - as you buy only one product that does two jobs. The type of products included are shower gels that are also body scrubs and hair shampoos with built-in conditioners.
Turn lipstick into lip gloss with a coat of lip balm after applying color.
De-fuzz using a razor with replaceable blades - it works out much cheaper in the end than buying disposable razors.
Pure glycerin is an extremely cheap and effective moisturizer when you don't have much to spend.
Store your makeup and fragrance in a cool, dark place to extend their life span.
Add your favourite eau de toilette to some olive oil, and use as a scented bath oil as a cheap treat.
Neutral makeup colors are a better investment because they are more versatile.
Put your lip and eye pencils in the refrigerator before sharpening, as this means they're less likely to break.
A drop of olive oil rubbed nightly into your nails will help them grow long and strong, and is cheaper than shop-bought manicure oils.
Sharpen dull eyebrow tweezers by rubbing sandpaper along the tips.
Add a drop of water to the remains of a foundation to use every last dot.
A cup of bicarbonate of soda in your bath is a cheap and cheerful water softener.
Use an old clean toothbrush to slick unruly eyebrows into shape.