Body Skin Care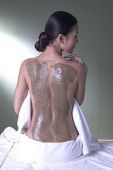 Body Skin Care includes face, arms, elbow, knees, legs and ankles which surely have different texture. Different skin types and texture should be taken care separately. A blemish-free, glowing skin all over the body is a dream all of us wish to achieve. Cleanliness and moisturising are the basic things that one should practice regularly. Never leave your skin dirty as it clogs the pores and results in blackheads, acne and blemishes. A regular body scrub once in 2 days is fine along with the use of soap-free mild cleansers everyday while taking a bath. Avoid over-exposure to the sun, and wear protective clothing if going out in the sun during the peak hours from 11am-4pm. Take a bath with warm water and avoid soaking in the bath tub for long hours as it dries the skin. Avoid the use of chemicals and cosmetics on the skin as it tends to dry the skin and the skin ages fast. Use homemade or ayurvedic products which are suitable for your skin type.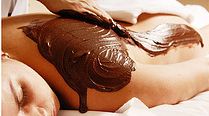 Body wraps and body massages are very popular and exfoliates and nourishes the skin all over the body. There are a number of spa treatments which are meant to rejuvenate specific areas of the body such as Hair Spa treatment for hair rejuvenation, Mineral Spa Manicure, paraffin-wax pedicure, or just a Back Massage to improve blood circulation, soothe and soften the back. You can also opt for whole body masasages like a Spa Body Polish where you can opt for a full body scrub to exfoliate your body from a variety of choices like an Indian scrub, or a chocolate and sugar scrub, or maybe even a champagne polish! Other massages include, Swedish massages, Balinese massages and ayurvedic massages.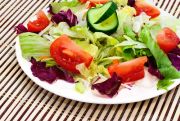 A healthy diet also plays a key role in bringing back the glow in your skin. A diet for a healthy body is the same one as for a healthy, clear complexion. That is, one that contains lots of fresh fruit and vegetables, is high in fibre, low in fat and low in added sugar and salt. This should provide your body and skin with all the vitamins and minerals they need to function at their very best. The most essential element is water. Although there's water in the foods you eat, you should drink at least two litres (quarts) of water a day to keep your body healthy and your skin clear. A controlled detox regime once every 4-6 months after consulting a physician is good for the body as it eliminates body toxins and leads to a healthy and fit body. Exercise, body skin care and a healthy diet all contribute to a fit and beautiful body.
Step By Step Body Skin Care