Children Skin Care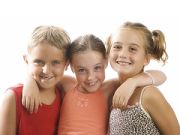 Babies and children usually have baby soft, smooth, velvety and blemish-free skin. However, you should inculcate the habit of cleanliness and personal hygiene right from childhood. The skin does not need moisturising unless there is atopy or eczema, or after prolonged exposure to sun or sea, but regular protection against the sun should begin now.The habit of washing hands regularly before eating and after coming back from school; bathing properly with a good soap everyday; washing face, hands and feet with soap and water after coming back from play are all part of your child's daily skincare routine. Make sure that she uses soaps which are made of natural ingredients like olive oils, coconut oils, palm oils etc and the products should be of a good reputed company meant for children, eg Johnson and Johnson.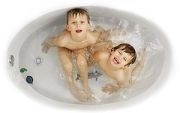 If you are going to use bubble bath for your children make sure once again that the ingredients are safe for children as well as the septic tank system. Many bubble bath products are based on detergents that can cause the destruction of beneficial bacteria's and your baby's acid mantle. You should also be aware that bubble bath products are the leading causes of urinary and vaginitis yeast infections in small children. If you look at the packaging of bubble bath products you should find on the labels a warning by the Food and Drug Administration informing you of the dangers of using the product on infants and small children. There are some though that are specially made for children like Mr. Bubbles® and this brand is also safe for septic tanks.
While shampooing your child's hair, use branded products which do not contain artificial colors or preservatives that may induce allergic reactions to your child. Children have a tendency to get cuts and scrapes and rashes which can be overcome and healed with the help of the following tips: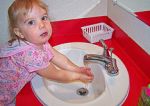 1.Cleanliness and Handwashing: Children have tender skin, so ensure that you child washes his hands regularly with a gentle soap made with natural ingredients. Lathering up and washing hands for 15 seconds will kill germs. Drying the child's hands on a soft and clean towel is equally important. Regular bathing with soap and water and a good oil massage is also very important.
2. Sun Protection: The rate of skin cancer is rising sharply, and doctors are discovering 500,000 new cases in the U.S. each year, many of these in children and teenagers. Studies show that sunscreen used routinely during the first 18 years of life significantly reduces the incidence of skin cancer later in life. Protect your child. There is no such thing as a safe tan. Keep infants out of the sun as much as possible. Their skin is very sensitive to the sun and burns quickly. Make sure children wear sunscreen with an SPF (sun protection factor) of 15 or greater whenever playing outside, particularly in the hottest part of the day between 10 a.m. and 3 p.m. Light-skinned children with blue or green eyes and red or blonde hair have the least natural protection against the sun's burning rays. Use sunscreen and light clothing to protect them.
Use waterproof sunscreens whenever possible. Check the ingredients on the label. Products with a combination of PABA/benzophenone are the most effective. Put sunscreen on your child even on cloudy days.
If your child does get a sunburn, treat it with a cool bath, moisturizing cream or aloe vera gel, like Ole Henriksen All Purpose Aloe Vera Gel. Children's acetaminophen or ibuprofen can relieve pain, notes KidsHealth, but aspirin is inappropriate for children and teens.
3. Dealing With Bruises: As children get bruised easily during play, it is important to treat their wounds, cuts effectively. First clean the area with an anti-bacterial product which is sting-free and kills germs and promotes healing. Keep a bottle in your purse or car for playground trips, and one in the medicine cabinet for at-home care. Keep an antiseptic moisturiser handy to keep the area properly moisturised.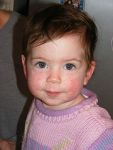 4. Dealing With Rashes: Most rashes caused by viruses do not harm your child and go away over time without any treatment. However, some childhood rashes have serious or even life-threatening causes. As a parent, you should be familiar with these rashes. Many rashes can look the same, making it difficult to know the exact diagnosis. Whenever you have a concern, see your doctor immediately.