Homemade Herbal Skin Care Products
Herbal Cosmetics For Oily Skin: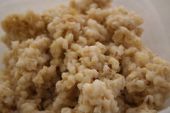 To Cleanse:
Preparation: Mix 1 tsp Barley meal + 1 tsp lemon peel + 1/1 tsp dry milk and store in a clean spice jar. Powder of orange peel well mixed in water can also be applied 30 minutes befote bath. It lightens dark skin.
Application: Make a fine paste by using 1/4 of the above mixture + warm water as required. Apply this paste all over the face and neck and gently massage it into the skin for about a minute. Do not scrub; rinse well with warm water and do not dry.


To Nourish:
Preparation: Mix well 1 oz sunflower oil, 10 drops lavender oil, 5 drops bergamot and 5 drops of clay sage oil. Store the mixture in a dark glass bottle with a dropper. It will make a very good nourishing oil.
Application: Mix 2 drops of the above nourishing oil + 4 drops of pure water. While your skin is still wet, gently massage this mixture all over the face and neck for about one minute.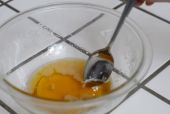 To Moisturise:
Preparation: Melt 1 oz cocoa butter in a double boiler, add 3 oz almond or sunflower oil. Remove it from stove/heat. Using a dropper add 2 oz rose water drop by drop. Add 1 drop of camphor oil + 3 drops of lavender oil while stirring the mixture when cool. It is a good moisturiser.
Application: Gently apply a very small amount of moisturiser over the face and neck; do not massage it into the skin. Use once in the morning and evening only.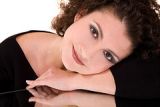 Herbal Cosmetics For Combination Skin:
If the skin is a combination of dry and oil types, herbals recommended in dry skin are to be used on the areas of dry skin, while herbal cosmetics recommended for oily akin are to be applied on the oily parts of the body.
Herbal Cosmetics For Normal Skin:

This skin is smooth and velvety to touch and does not look puffy.
It has a rosy color because of the circulation of blood and the skin is well moisturised.
The skin pores are fine and barely visible and this type of skin is very rare.
However, though this normal skin is not always problematic, it still requires sensible care and gentle cosmetics of herbal origin.
Sun Shields: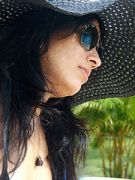 Avoid the sun between 11 a.m. and 5 p.m.
Use a sunscreen with the right sun protection factor (SPF),
Drink a lot of water and eat a lot of fruits and vegetables.
Apply 2 tsp of tomato juice and 4 tsp of buttermilk on the face and wash after 30 minutes.
Mix olive oil with equal quantity of vinegar and apply an hour before you bathe.
Applying lime and honey is a good practice.
Always wear a scarf and hat while outdoors.
In case of sunburn, crush a few fresh strawberries and apply. It is also a popular cosmetic for the complexion and to remove freckles.
Similarly papaya pulp juice can also be applied on sunburns.