Different Skin Problems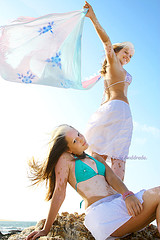 Some Skin Diseases or Skin Problems are curable while some are hereditary and some can be prevented with proper care.
3.Discoloration Of Skin - Leucoderma or Vitiligo:
Leucoderma Or Vitiligo Is Curable: Leucoderma is an area of skin which has lost its color. When it occurs without any preceeding disease it is called vitiligo. Sometimes it follows burna and injuries. Some women develop it after wearing plastic footwear - this loss of color is due to some chemicals present in the plastics. Patches of leucoderma can be of variable sizes and shapes. They can occur just about anywhere on the body. In fair individuals, leucoderma often goes unnoticed, but on dark skinned people it can be very visible and cause severe embarrassment. Leucoderma does not cause any health problems - it is not contagious or dangerous at all. It is only a cosmetic problem.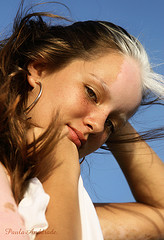 There are a number of misconceptions regarding the availability of treatment for leucoderma. There is actually plenty of hope for vitiligo patients. The results with treatment are good. They are excellent if the treatment is taken early, but the patches of leucoderma which occur in areas of the skin which are naturally hairless, like the palms and soles, take long to improve. Psoralens are the mainstay of treatment. Pigmentation occurs with the help of sunlight. Both oral medicines and ointment form are available. A single small patch can be camouflaged using cosmetics. If the patches are extensive and generalised, then it would be simpler to get rid of the small amount of natural pigment present, so as to get a uniform colour for the whole body.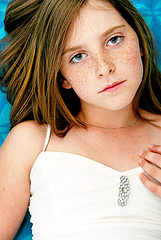 Darkening Of Skin - Pigmentation:
Pigmentation of the skin can be due to a variety of causes: the commonest is the darkening of the forehead, cheeks, and chin occurring in chloasma. Chloasma most often occurs in women during pregnancy or in those who are taking birth-control pills. It may sometimes also affect men. The second type of pigmentation is Freckling, a problem which is inherited. It is more commonly seen in fair individuals, particularly in those with red hair and blue eyes. Both chloasma and freckling can be treated with bleaching agents like hydroquinone. The third type of pigmentation is darkening seen under the eyes - these are best managed by the clever use of cosmetics and by the use of under-eye concealers.
More On Marks And Pigmentation

More Skin Problems