Skin Toning Tips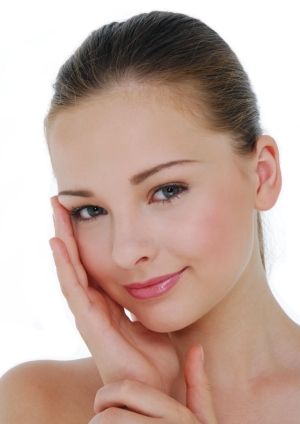 A moisturizer helps keep your skin from drying out. It is a barrier to prevent water in your skin from evaporating into the air. A toner is mainly to tighten the skin so that your pores shrink down to limit bacterial exposure, restore your skin's PH to 3.5-4.5 where it should be after cleansing, and remove any surface impurities left after cleansing. A toner can provide some moisturizing, but not enough to skin that is anything other than oily. A moisturizer after toner will also form a barrier between your skin and any external bacteria. The goal is to cleanse, restore PH, tighten skin, moisturize, then protect them from bacteria.
Many people feel that using a toner after cleansing and before moisturizing helps their skin absorb the cream or moisturizer better and prevents makeup or environmental factors from clogging their pores. Only those with very oily skin need to use a toner on the body. If you have oily skin and breakouts on areas of your body, try using a toner formulated for use on the body. Otherwise, skip to moisturizing.
Skin Toning Tips:
Skin toning lotions freshen the skin. They also stimulate the blood supply to the skin. Here are a few tips for the use of skin toners:
1. Use cotton wool to apply your astringent if your skin is tired and worn out else apply it with brisk patting movements to stimulate blood circulation.
2. Use the toner on your neck also if you have an oily skin.
3. If you have normal, combination or dry skin, use very delicate and light preparation to refresh the skin. Never use a harsh astringent lotion for this purpose. Rose water based product is preferred.
4. For dry skin use rose water diluted with mineral water. Apply it gently with cotton wool avoiding the eye and upper cheek area completely.
5.Astringent Lotions should be used on an oily skin, especially on and near nose and the T-zone.
6. Avoid the toners near the eyes as this is a very sensitive and delicate area.
7. Rub a piece of potato over the face and neck and wash off after 15 minutes. This is very effective for oily skin, and can be used for dry skin with a moisturizer.
8. Skin care experts reveal that the top skin toners and cleansing products should be as chemical-free as possible.
9. Dry Skin also requires a skin toner. For dry skin use rose water diluted with mineral water. Apply it gently with cotton wool avoiding the eye and upper cheek area completely.
10. Toning is important for both men and women as it is the protective step after gentle, but thorough cleansing of skin as it keeps pores clean, skin healthy and breathing and thus more receptive to ultimate in nourishing care that comes with moisturizing. For men, the need for narrowing down on top skin toners may be significantly more than women since they have about fifteen percent oilier skin and considerably larger pores than women.
Types Of Toners