Spa Basics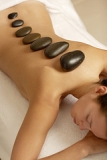 Choosing A Spa:
Choosing a spa entails a good place which is convenient to your budget and possibly one in your area until you are looking for a weekend spa, and one that has a calm and soothing environment that eases you and relaxes your mind and body. You can create an impression about a spa by looking for the specialties, and interacting with the personnel; it is highly important to pick up a service menu before you decide upon a spa package and go through the spa policies and then make a decision accordingly about your appointment with the spa. The most important factor that helps you decide is a short tour around the spa if possible. A good Spa is always well prepared with bathrobes of all sizes, and private treatment rooms for individual clients, with separate showering arrangements for men and women. A professionally trained staff with a license, for example licensed aesthetician and licensed therapists. Every spa product should come from a well known brand and supplier for professional use. Masseuses and masseurs who are proficient in different kinds of massages like a Lymphatic Drainage massage which is a massage done manually that concentrates mainly on the lymph nodes and certain other points of the body. Reflexology is a technique of massage which involves adding pressure on certain points of the feet with hand techniques. Polarity, Shiatsu, Deep tissue, Sports, Sports etc...etc...apart from that there should be body treatments on the menu that will provide according to your requirement like body Cellulite, contouring, toning the body and skin, Exfoliation, body wraps, body packs, Electrical impulse body toning,Electrolysis, Waxing,Laser hair removal, heat treatments,Ayurveda treatments which come under a home care program along with Make-up consultation, Cleansing facials, electrical toning. Hydrotherapy, sauna and steaming. Professional advice and counseling on weight management nutrition should be provided, along with Professional guidance of a trainer for meditation and yoga. spa cuisine is another feature of a quality spa with a good salon service, hair packs, Scalp treatments, manicure and pedicure.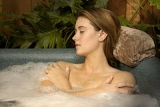 Choosing A Spa Treatment:
Spa treatments involve complex therapeutic processes, These treatments serve in the cure of multiple chronic affections, senile troubles ( trouble related to ageing ) ,functional deficiencies, etc., climatic circumstances as well as social and psychic factors can be taken into consideration while choosing a spa treatment as well. a spa treatment can be therapeutic as well hinder pathological processes, it also improves your appearance. Therefore therefore consider these points and then consult your therapist and physiotherapist to help you choose a function apt for your condition. A spa facial consists of cleansing the skin,a facial massage and a steam bath. The use of a hypoallergenic moisturizers on your skin to decrease allergic reaction is important as well. aromatherapy facial uses essential oils to heal the skin, contributes to the growth and improvement of skin, paraffin facials, where a paraffin mask is applied to your face in order to seal to the rejuvenating creams. Paraffin also helps to soften your skin. In a collagen facial; a mask is applied over freeze dried collagen to protect your face against those elements of the ageing process. Over all Facials are designed to clean and moisturize your skin;by removing the rough, dead skin that is on the surface of your face; for a healthier appearance. Skin treatments on the other hand includes a body scrub, especially with salt for the removal of the dead surface skin cells , increased circulation and softer skin on the body . The salt may include other ingredients such as rosemary, seaweed or lavender. a body wrap is another option for a spa treatment, which covers the body with creams and liquids or mud after which the body is wrapped in a blanket for about an hour. Body wrapping solutions have the ideal ph for body skin, so it help, relaxing and safe, tightens skin even after weight loss etc...etc...The medical spa-also known as called "medi-spa" includes treatments that require a doctor's supervision, for example such as laser resurfacing and Botox injections, in addition to traditional spa services like European facials and massages. Mineral Springs Spa has natural mineral, thermal or seawater that are used in hydrotherapy treatments. Then there are chocolate spa treatments to choose from as chocolate is used in many different treatments, from waxing to massages. Good quality cocoa butter and cocoa powder including raw cacao powder are a must. do not use processed chocolates as cocoa that is raw contains more nutrients. Therefore choosing the right treatment is about requirement but also about individual preferences, you can choose from the menu that can be altered if required.
More On Spa Basics