Spa Etiquette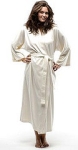 Spa etiquette are certain set of rules that are socially acceptable to both the personnel and spa clients, with regards to code of conduct, voicing preferences and expectations and concerns with tact and grace. There are certain guide lines that have been developed by the International Spa Association. The spa code of conduct that is set by the International Spa Association has been established to ensure that clients and potential clients are dealt with professionalism as it relates to communication, confidentiality, privacy and spa.
Spa Etiquette Facts:

Day spas range from homespun spas in converted houses to lavish multi-million dollar facilities.
At a minimum a spa should offer a relaxing environment, robe and slippers, soothing music, and high quality spa treatments.
No one regulates the use of the word "spa". Some hair salons call themselves a spa when all they have is one massage table.
You can drop in and ask for a quick tour before you book an appointment at day spas.
There are many different types of spas. Do your research to make sure you get the experience you want.
Spa Manners:

Shaving on the day of your spa treatment is not a good idea, as it makes the skin sensitive hence the therapist is not to be blamed.
It is always advisable to inform the therapist about any circulatory or muscular problem that would affect your treatment.
Talking on the cell phone in the course of a massage treatment is not good manners, and maintaining a level of voice volume is necessary as the staff in the Spa make it a point to give their clients a calm atmosphere.
Always leave your personal belongings, such as cell phones and jewelery in the locker provided by the spa facilities.
Wearing jewelery during a spa massage treatment is not permissible, and even if it is allowed; It is advisable not to do so, because it goes beyond the principle of good manners to make the spa personnel look for jewelery that gets lost.
Donít drink alcohol or caffeine before a treatment.
Missing an appointment is bad enough, and being late results in loss of money and time , because massage therapists charge for their time and will not extend their services beyond the appointment as other clients have to be accommodated as well.
More Spa Etiquette