Spa Trends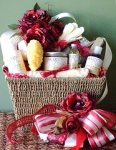 Spas are now the main focus of health orientation in the global arena, every spa has evolved to adjust to the specific needs of their clients as well as potential clients. The spa lifestyle has experienced remarkable growth, and caters to a gender neutral clientele whose regular visits have contributed to a world of an already established spa trend which is in a continuous state of evolution for better business development. A spa, is an outfield of treatments and a gamut alternate medications derived from traditional methods that induce relaxation mind rejuvenation. A spa is a great place to meet like minded individuals with similar goals in life most importantly fitness. We have to be at par with a competitive and hectic lifestyle which is only possible if we are able to maintain a good standard of health parameters. The spa industry has emerged every year with a new concept or trend that becomes a part of the lifestyle of the clientele. Whichever spa you visit the main aim is to relax and unwind from the stress and monotony of daily life.
Latest Spa Trends:



1. Home Spas: The latest in spa technology is a single portable home spa machine which uses involves ultrasonic waves, ozone negative ions and far infrared rays . The machine is designed to cause physical relief that are the effects of stress and strain. This is the latest breakthrough in home spa technology and is The ultrasonic home spa system. Ultrasonic bubble treatment renders the same body response in equilibrium to a one hour massage session, as it applies direct pressure to the body tissues akin to a massage, therefore the ultrasonic bubble treatment applies direct pressure to the body by dilating the cells and penetrating the skin, it also provides provides internal warming and deep cleansing. To enjoy the bath of a hot spring one can also add essential oils for a healthier feel to the body. Another home spa trend is encouraged by the availability of essential oils to facilitate aromatherapy at home, all one needs to do is drop in small beads of essential oil in a a large or small container of hot water such as lavender oil, citrus oil or even sandalwood oil. A home spa is popular because it is reasonable, and one can indulge in a spa experience in an inexpensive manner, and all one requires is a bathroom at home with a some extra equipments that are good investments like the hydro therapeutic showers, tubs and glass tiles, of course one can visit a day spa to feel pampered as well; however a home spa a convenient way to relax after a hard day's work.

2. Medical Spas / Hospital Spa: People in metropolitan cities are becoming more health conscious and health has become their priority, there are a number ailing people who receive treatment from medical spas treated with medication as well as alternative medication ;which is a particular health regimen that is served as a part of the medication practice where a new level of healthcare is adopted; such as massage, reflexology, water therapies, and even body wraps and facials are at par for the course. The idea is about look good and feel good factor or vice versa. complementary therapies are offered along with medical practice combined to define a comprehensive, well-rounded approach to healthcare delivery.
More Spa Trends